WITTENSTEIN Service Portal
The WITTENSTEIN Service Portal supports you throughout the entire life cycle of your WITTENSTEIN product – from the initial installation to servicing or replacement. It provides you with all current information, documentation and contact details relevant for your product. You can also take advantage of it to request replacement products quickly and easily or to notify us of products that you wish to return to us for inspection or repair.
Open WITTENSTEIN Service Portal

You just have to enter the serial number or the Service Portal Code of your drive. By scanning the Data Matrix code on your product, you open the Service Portal directly, giving you access to individual information and services related to your drive. You can download the necessary app free of charge for use on any standard smartphone or tablet
Instant access to product information
After scanning the Data Matrix code for your WITTENSTEIN product, you can display the digital twin simply by pushing a button. The Service Portal website for your individual product contains key information and documentation, e.g.:
Specific order designation and explanations of technical characteristics
Individual material and order-relevant information
Installation and commissioning documentation
Contact details for service and support requests
You thus have accurate and up-to-the-minute product information at your fingertips; the time-consuming search for documents is now a thing of the past.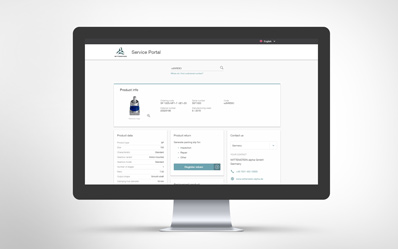 The right contact for any questions
In the WITTENSTEIN Service Portal you can get in touch directly with the right contact person for your product and country. Our Customer Service Team will be happy to help. You will receive personal and competent advice on installation, commissioning and repair of your drive in your preferred language.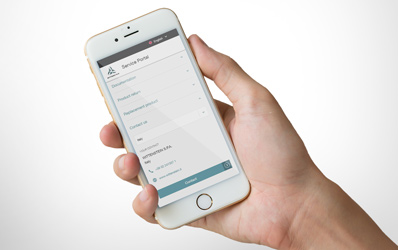 Quick processing of replacement requests
The WITTENSTEIN Service Portal enables clear, digital identification of your product, giving you access to product and service-specific information such as the serial number or the material numbers of attached components, accessories, etc. Our Engineering Request form provides you with a quick and easy way to inquire about replacement products in any desired quantity and design. Since this process is digitalized, a prompt response to your request is guaranteed. A quote will be sent to you directly by the contact in your local region.
Your benefits: The optimum replacement product much faster plus the chance to take advantage of additional services such as our attractively priced speedline® delivery service, with delivery of our standard product series in 24 or 48 hours ex works.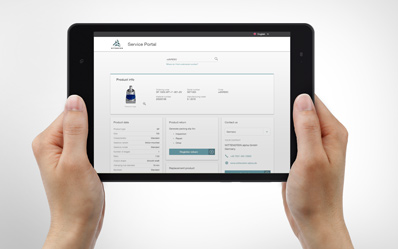 Customized repair services
The WITTENSTEIN Service Portal provides you with a quick and easy way to request an inspection or repair of your WITTENSTEIN product. After notifying us that you wish to return a product for this purpose, you will immediately receive a consignment note with the recipient address. Our experienced WITTENSTEIN Customer Service team ensure fast repairs of the highest quality and precision – with short throughput times and comprehensive support in order to prevent unplanned downtime and increase your productivity.
In addition, various measurements, material analyses and condition monitoring inspections are available. Submit your request directly via the WITTENSTEIN Service Portal – for shorter repair times, more efficient communication and standardized service processes that simplify planning and save money!